For Kenyans around the world, June 1st is Madaraka Day, a day to celebrate a historical event that led to the independence of Kenya.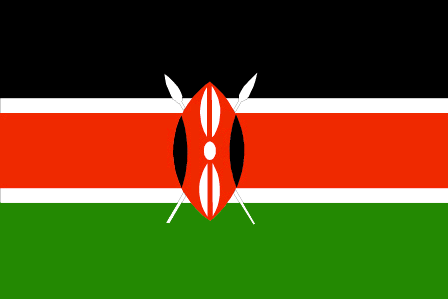 What is Madaraka Day?
Madaraka, meaning "autonomy" or "self-rule", Day is a national Kenyan holiday to commemorate the day that Kenya became a self-ruling nation in 1963.
How is Madaraka Day Celebrated?
Madaraka is a festive holiday where Kenyans all over the world gather together for celebration, dancing, food and family. Some people plant trees to honor and remember those who fought and gave their life for the country's independence.
According to the Ministry of Tourism and Wildlife office in Nairobi, "On this day, the main event takes place at Nyayo Stadium in Nairobi. The President addresses the nation, and the uniformed military, singers, and traditional dancers from around the country provide entertainment for the crowds. The day is full of festive activities, including family picnics and games in the public parks. Many people take this opportunity to go back to their hometowns for the occasion, and often a big meal of goat or chicken is prepared for the special day."
In honor of Madaraka Day, here are five interesting facts about Kenya:
Kenya has just two seasons - a rainy season and a dry season.
Kenya lies astride the equator on the eastern coast of Africa.
Kenya has Africa's second highest peak in Mount Kenya after Mount Kilimanjaro.
Kenya is home to the Embu tribe, whose men are known for dancing on stilts while wearing long black coats and white masks.
Kenya is known for its middle and long distance runners, with the country frequently producing Olympic champions.