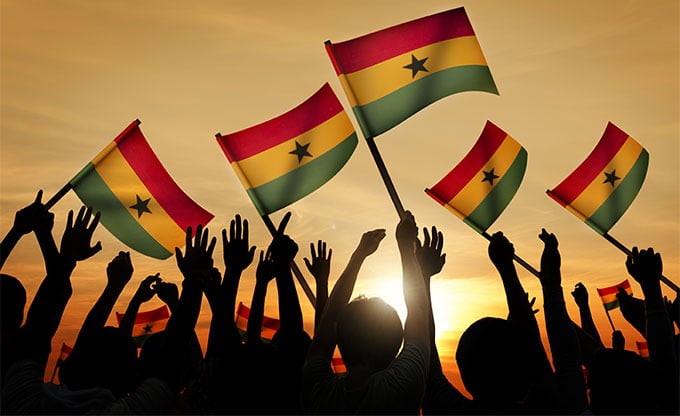 Ghana's Founder's Day is a national public holiday observed on September 21st each year to mark the birthday of Ghana's first president, Kwame Nkrumah, and Ghana's Founding Fathers. Although Nkrumah was a prominent Pan-Africanist and led Ghana to its independence from Britain, there are still debates as to whether he was the primary leader in Ghana's quest for independence.
Founder's Day in Ghana
In the late 1940s, Nkrumah joined the United Gold Coast Convention (UGCC), a political party who aimed for Ghanaian independence from Britain by initiating a pro-independence nationalist movement. In 1949, Nkrumah broke away from the UGCC, which led him to eventually become Ghana's first president in 1960. Since Ghana earned its independence under Nkrumah's presidency, he has been referred to as the Founder of Ghana; however, many consider the original five UGCC members who were already fighting for Ghana's independence to be Ghana's founders. This is why Founder's Day celebrates the memory of all influential members involved in Ghana's independence movement.
Accra Founder's Day Celebration
There are many small celebrations throughout Ghana, the most notable being the Accra Founder's Day Celebration, which takes place in Accra, Ghana's Capital, at the Kwame Nkrumah Mausoleum and Memorial Park. To commemorate the country's founders, Ghanaians gather to watch Ghana's president and prime minister join Nkrumah's decedents to lay wreathes at Nkrumah's monument.
As the country gathers to recognize the most influential leaders responsible for the country's independence, Founder's Day embraces the country's rich culture and history to bring Ghanaians together. Additional celebrations are held throughout Ghana, where Ghanaians enjoy traditional Ghana recipes to celebrate the history of the country. Here are a few examples: