Call Nigeria from USA
Only 6.9¢ per min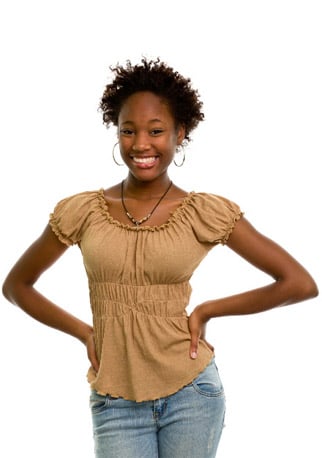 Cheap International Calling to Nigeria with Crystal Clear Connections!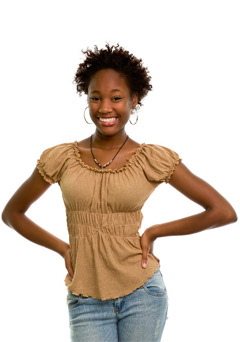 Signup for $10 - Get $5 Bonus
Voice Quality Guaranteed
No Contract - No Hidden Fees
30 Day Special Rate
Exclusive Offer for New Customers
| Calling To | Special Rate | Standard Rate |
| --- | --- | --- |
| Mobile | 6.9¢/min | 9.9¢/min |
| Landline | 7.9¢/min | 7.9¢/min |
How It Works
Create an Account
When you open an account for $10 or more, you get a $5 Bonus and Special Rate for 30 days.
Start Calling
Make high quality international calls to stay in touch with friends and family in Nigeria or anywhere in the world.
Recredit Your Account
When you account balance gets low, just add credit through our website or phone automated system (IVR).
How to Call Nigeria
When calling Nigeria from USA, the number format consists of 3 parts: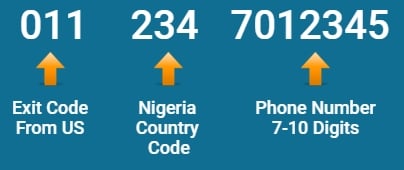 011 - Exit code when making international calls from the US
234 - 3 digit Nigeria phone code
Phone number - 7 to 10 digit number that does not begin with 0
Country Code for Nigeria
Please reference our Nigeria country code page to see a full list of codes for all mobile networks and landlines in Nigeria. This is a great resource to check if you are unable to reach a number and suspect you might be dialing the number incorrectly. Instead of a ringing tone, you will hear a continuous tone or message that indicates you have dialed a non-working or incorrect number. Our live customer support team is eager to assist you with any dialing issues. We can troubleshoot the Nigeria phone number you are dialing and confirm the number format is 100% correct by making test calls.
Cheap International Calls to Nigeria
VIP Communications offers low international calling rates to Nigeria to help you stay connected with your friends and family back home. Call anywhere in Nigeria from any phone in the U.S. Our service includes many helpful features that makes it stress-free when calling Nigeria. You have the ability to save your international contacts on your account and then dial just one local US number to reach them directly. This makes it quick and easy to reach loved ones without any hassle. Voice quality is one of our top priorities when you call Nigeria, providing you with crystal clear connections at a low rate.
Many calling and phone cards for Nigeria will have hidden fees, high minute rounding or other ways of offsetting a low headline rate. Between losing minutes because of fees, calls not connecting or just terrible voice quality, you end up with a international calling product that makes it frustrating to reach your loved ones overseas. When you're about to purchase a physical calling card to Nigeria, think again and open a VIP Global Calling Account instead.
Open an Account with $10 and Start with $15 Calling Credit When You Get a $5 Bonus!